The Global and Multilingual #MSFTEduChat TweetMeet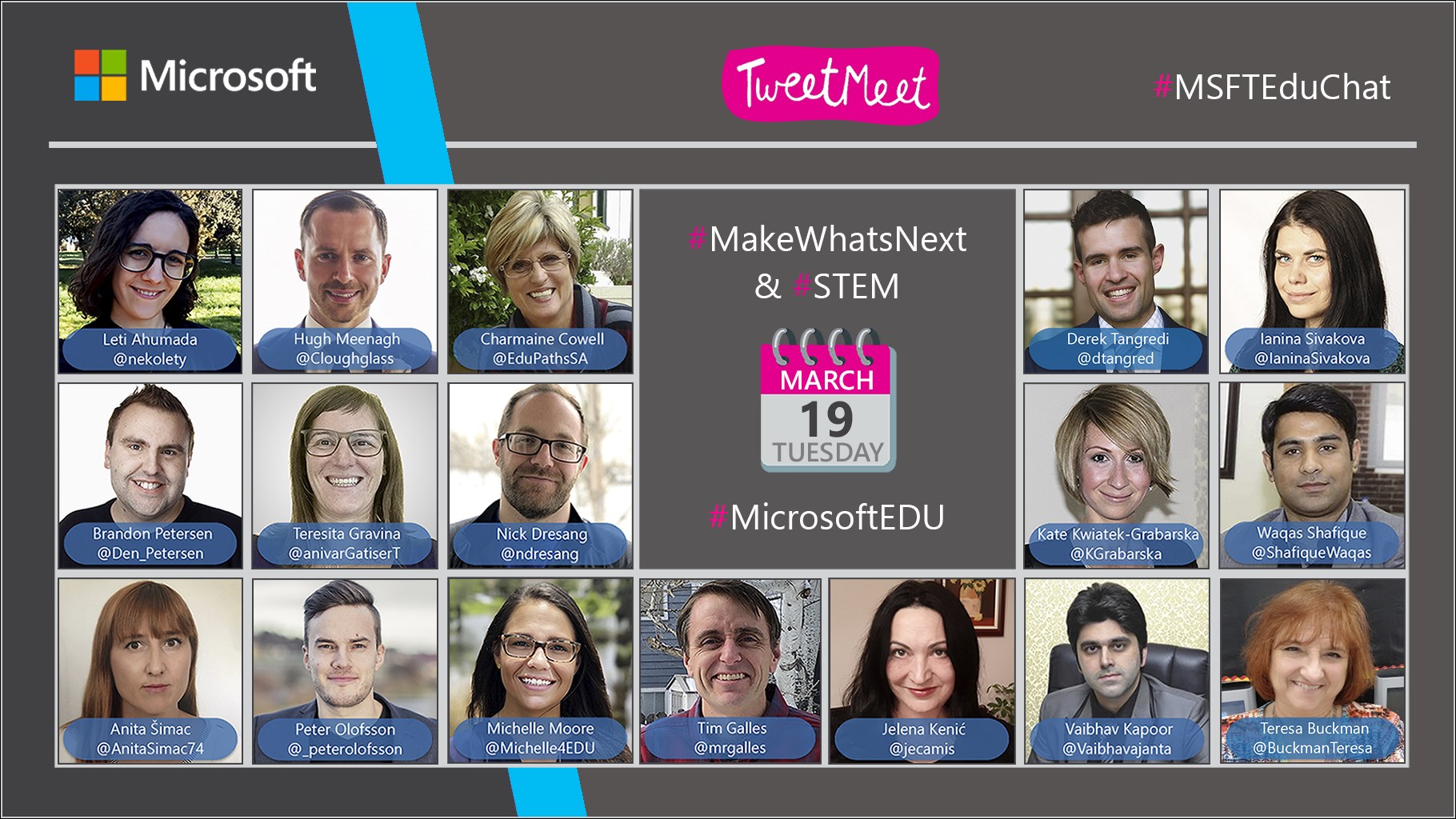 At the beginning of March I was invited to be the Polish host in the global discussion led by Microsoft Education – #MSFTEduChat – TweetMeet about Make What's Next & STEM.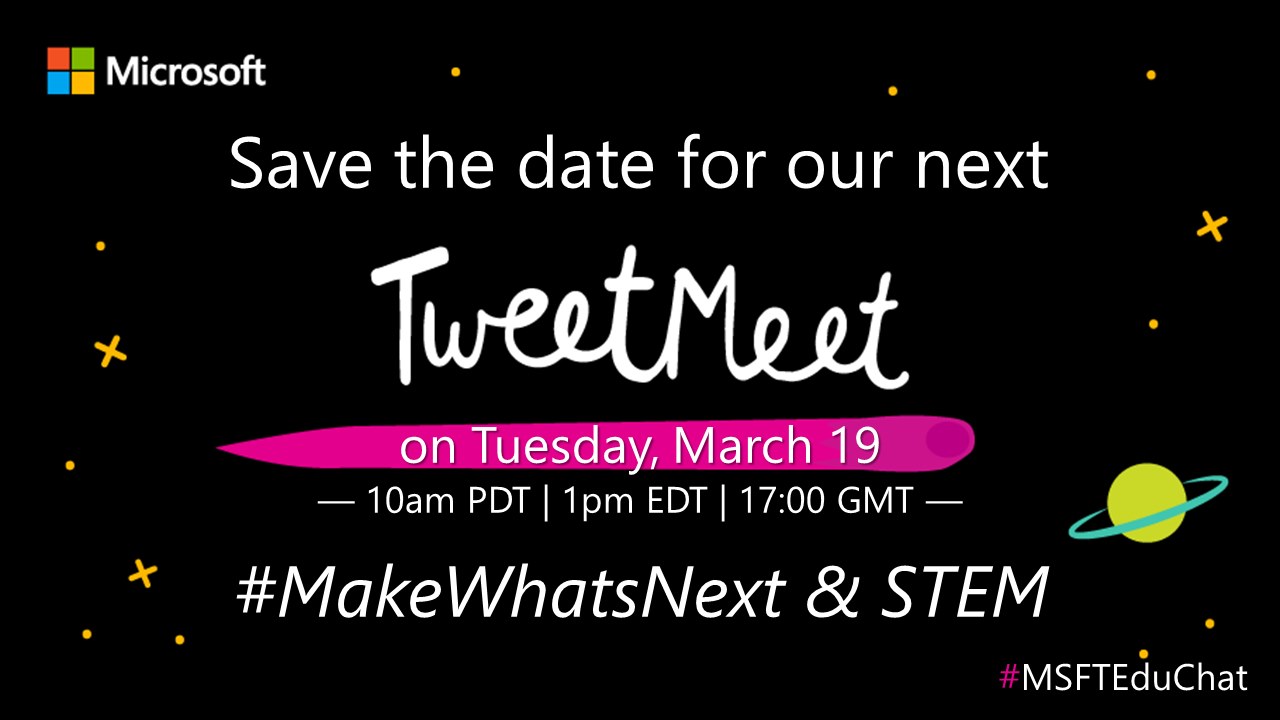 For three weeks, we were preparing for a meeting on Twitter.
We prepared 6 questions: one opening question, one closing and four discussion questions: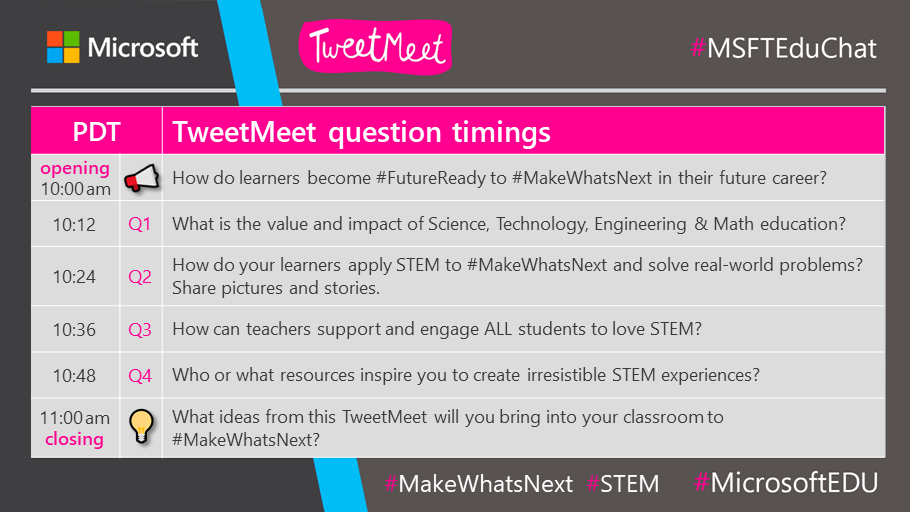 Questions were in English and in the host native language. On March 19th, 2019, there were 8 simultaneous language tracks: English, Hindi, Italian, Polish, Serbian, Spanish, Swedish and – for the first time – Croatian
Go on Twitter and follow the hashtags #MSFTEduChat #TweetMeet #MakeWhatsNext & #STEM to see our discussion!
What are #MSFTEduChat TweetMeets?

Here, in Sway, you can read about the TweetMeet

https://sway.office.com/tnLZdsE3nFEpAmLQ
And here, on Microsoft Education Blog:

https://educationblog.microsoft.com/en-us/2019/03/empower-learners-to-makewhatsnext-with-stem/